Getting It Right
The most important component of good project management is being able to identify
and understand the client's needs & values.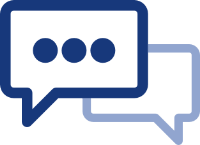 Our project development team's primary function is to consult with you, our client, to find out what the application needs to do, and how best to do it. In some cases, software must do "everything." In others, an intricate process might be necessary to achieve specific results. Whether you're clear about your exact needs or just exploring options, CoSource has the experience and the expertise to help you to define your needs, and achieve your objectives. In the end, you get exactly what you want – the first time.